About us
LLG Architecture is a full service architecture firm. We specialize in residential, commercial, interior upfit, retail, multi-family, medical, coastal and 3D Construction Printing. We are currently licensed to practice in North Carolina, South Carolina, Georgia and Florida, with plans to grow.
Established in 2020, we believe exceptional designs and incredible buildings begin with a foundation of  integrity and partnership in each relationship we form. We also believe that at the core of a strong community is not only its people, but outstanding design shaping and influencing the community. As designers, we challenge ourselves to promote innovation with each step. With integrity, quality, and function as fundamentals, we approach each project as unique, maximizing the project's potential and its return in investment.
We are a group of passionate designers and professionals founded on four pillars: Community, Relationship, Innovation, and Collaboration.
Community
A community is tied together with the strings of history, culture, and tradition. The built environment is a window into every community, shaping and influencing residence, visitors and future generations. We are focused on contributing to the positive influence of the built environment in every place our designs touch.
Relationship
The cultivation of relationships are in the day to day of every part of our operations. Every relationship we build affirms our work ethic, integrity and quality of service. We believe that our investment in people not only informs our designs but grows into opportunities unseen.
Innovation
Crucial to the success of any organization, innovation is at the core of design thinking and problem solving. Our design approach and process have evolved from 20+ years of experience in the industry, re-thinking those standards, and actioning creative solutions.
Collaboration
Cultivating a strong network of innovators, consultants and designers, we leverage technology and distance to bring bright minds and experienced players to the table. We believe this type of practice is where we are able to not only achieve our goals but exceed them more than we could have imagined.
…Connecting people and spaces. Together.
Sarah Lower, AIA, NCARB
Sarah holds a bachelor's degree in Interior Design from Florida State University and Master of Architecture from North Carolina State University where she received numerous awards including AIA Triangle Scholarship Nominee, Henry L. Kamphoefner Honor Fellow, Harry B. Gilbert Graduate Fellowship, College of Design Dean's Leadership Award, and the Alpha Rho Chi Bronze Medal. She was also the recipient of AIA Triangle's Outstanding Emerging Professional of the Year 2019.
Driven by the genuine desire to bring people and places together, Sarah sees each project and design problem as unique as her clients. She wants her work to provoke individualism while promoting relationships and community. Working with Sarah's cheerful personality and ability to relate to others naturally translates to a more thorough and thoughtful design solution and enjoyable experience.
As an active volunteer and member of the community, Sarah is a natural educator, involved mentor, and passionate designer who encourages individuals and colleagues to achieve their next level. Sarah is a devoted wife and mother who also enjoys traveling, crafting and being out in nature in her free time.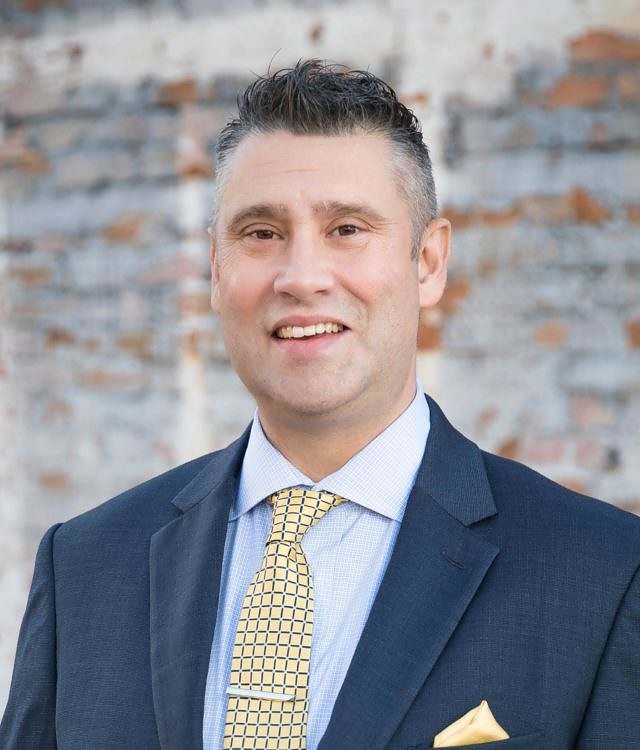 Samuel Lower
Samuel holds a Bachelor of Science in Business and Management Studies from Sussex University, UK. During his working career, he has become a well-respected, resourceful, and diverse professional that is teamwork oriented. A self-starter, who takes the initiative to achieve results and always delivers an innovative approach to better working practices, efficient procedures, and outstanding customer service to all stakeholders.
Having multicultural exposure across multiple countries, industries and companies has allowed Samuel to be conscientious and purposeful in providing exceptional quality across all business operations.
In his spare time, Samuel enjoys traveling adventures, hiking, community, being a dad and Sailing – having spent some considerable time sailing Croatia and the Greek Islands.
2019
AIA Triangle's Outstanding Emerging Professional of the Year
2017
Alpha Rho Chi Bronze Medal Recipient, NC State University

Architecture Graduate School Association, President

College of Design Dean's Leadership Award Recipient

Harry B. Gilbert Architecture Graduate Fellowship Recipient
2016
AIA Triangle Scholarship Nominee

Architecture Graduate School Association, Leadership

Henry L. Kamphoefner Honor Fellow
Services we currently offer

Residential, Commercial and 3D Print Building Construction Design

Architectural documents

Programming

Site planning | Master planning

Project management